Social Media Agency in Bristol & Somerset
Create an authentic presence on the right platforms with comprehensive social media marketing services
Your go-to local team for social media
Social media is a must-have if you want to connect with your target market. But there's more to it than simply turning up. You need to be active, relevant, authentic, interesting, and so much more.
That's where Rapport Digital comes into play. As a leading social media agency for Bristol and Somerset, we help local businesses of all sizes succeed on a diverse range of platforms – including Facebook, LinkedIn, Twitter and Instagram.
With over 15 years' experience in social media management, we'll take care of every aspect of your social media presence – from redesigning your profile to regularly posting content and responding to enquiries. You can simply sit back and watch your loyal following grow.
Check out our work
We'll take care of every aspect of your social media presence
10 Years of Social Media Experience

Operating Throughout Bristol & Somerset
Day-to-Day Social Media Management
Comprehensive Content-Focused Strategy
Social that's tailored to your brand's vision and messaging
Content-led social media management
Social media without content is like a car without fuel. It's not going anywhere. At Rapport Digital, we employ a content-led approach to social media marketing to get you the most out of your investment.
That starts with the regular creation of content like blogs, case studies and whitepapers to share on the relevant channels – establishing you as an expert in your industry. That's paired with the sourcing and creation of images and videos to make your content stand out.
We'll combine this with reliable third-party content to educate and inform your audience. That's all wrapped up with post promotion and advertising to extend your reach and expand your network. Most importantly, everything is tailored to your brand's overall vision and messaging.
Our social media process
1. Discovery
Let's talk about you. To get to grips with the project, we'll hold an initial discovery session, discussing your company and your USPs. We'll also talk about your target audience, giving us a better idea of the platforms they use and the kind of content required.
2. Messaging
Time to dig a little deeper. You can explain to us what kind of messages you want to convey. How do you want your brand to be presented to the audience? Our team will provide insight on the types of content that work best, moving towards a clear messaging strategy for your brand.
3. Proposal
We'll put together a brief outlining the overall strategy for our social media services. That includes content creation and paid advertising to get the most bang for your buck, plus all the costs involved. You can go ahead with a comprehensive package or remove certain services if you'd prefer. We can also accommodate 3-6 month trial periods to give you a taste of what's on offer.
4. Set-up
Once you're happy with our plan, we'll get to work on the appearance of your social channels. From the banners and profile pictures to the description or bio, we'll make sure every aspect is on brand, professional and oh-so inviting to potential followers and customers.
5. Content
Our content experts will create a content strategy that promotes your brand's strengths and connects with your target audience. We'll create the content, publish it on your site, then share it at the right times on your social pages for optimal engagement.
6. Management
Going forward, we'll take care of your entire social media presence. Any enquiries will be dealt with promptly or forwarded to you, where required. On top of your own original content, we'll keep followers engaged with tailored, trusted third-party content and topical posts.
7. Reports
We'll create comprehensive reports each quarter. As well as reviewing progress and keeping you in the loop, they allow us to add insight and make changes, so we continue to get results for your company.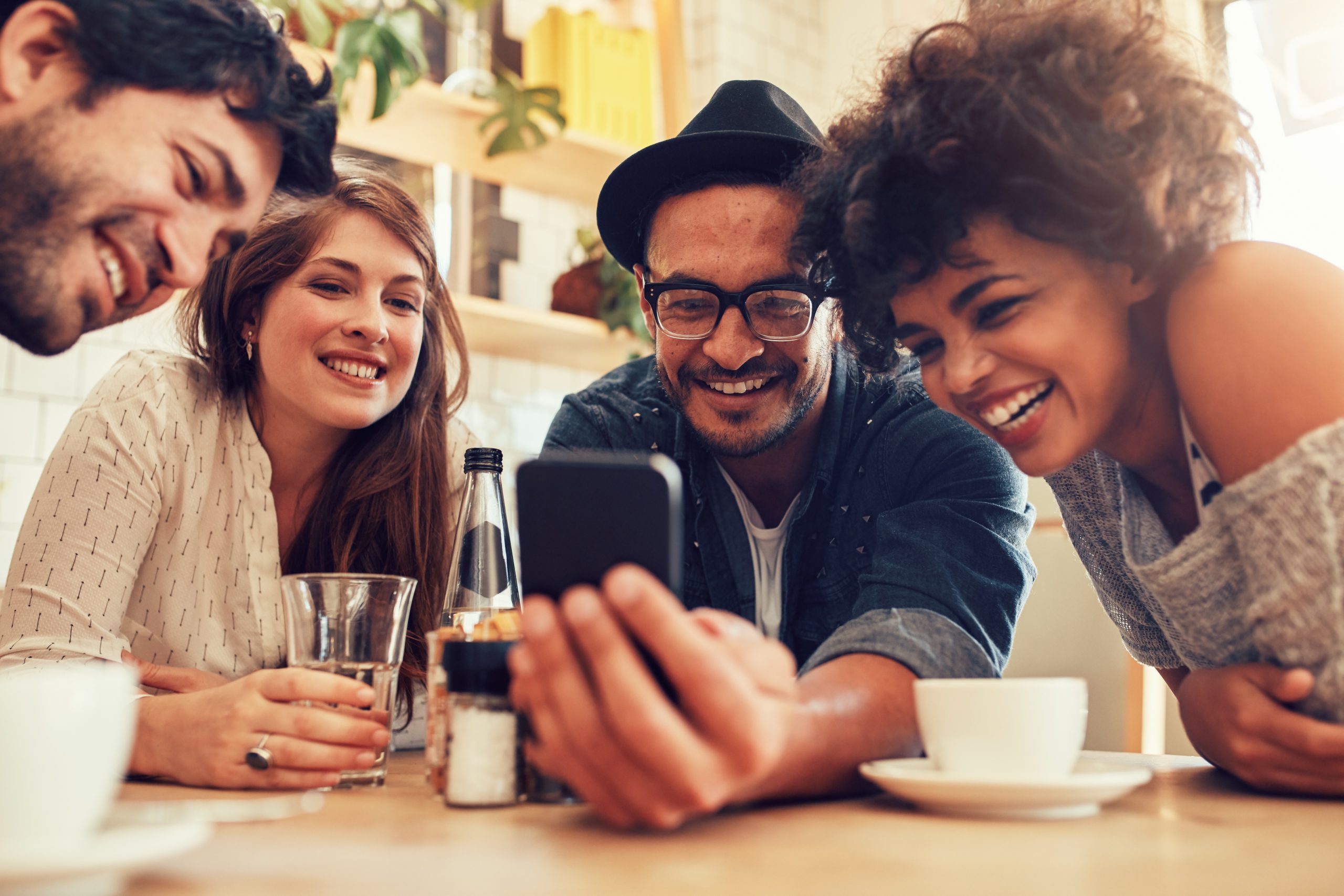 Time to get social!
When it's done right, social media can be a powerful tool for your business. Rapport Digital's holistic approach to social media provides everything you need to succeed on Facebook, Instagram and beyond…
Beyond taking a task off your plate, our fully managed social media services will deliver real, measurable results. In turn, you can expect more engagement, enquiries and sales. Arrange a discovery session today to get started.
Let's Talk
Thinking out loud
Do you have a project in mind?
We're always happy to talk. Get in touch to find out what we can do to help your business